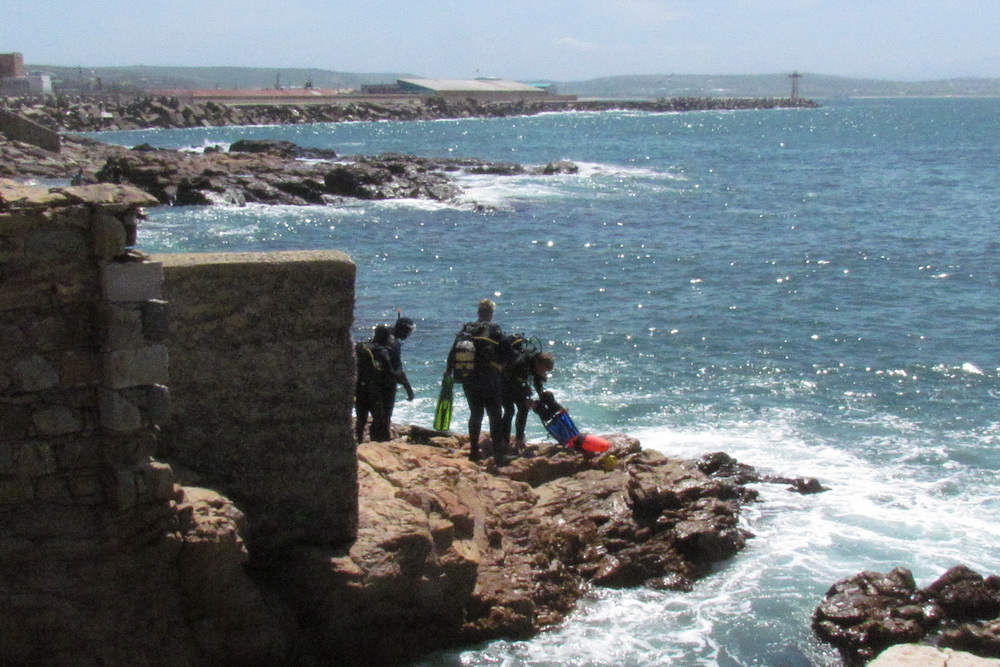 Due to the strong winds that we have experienced over the past month, diving has not been good, as we have experienced very large swells & very poor visibility.
Dive Club Meetings were held on Wednesday the 12 June & again on Tuesday the 18 June 2013. The purpose of these meetings was to get alignment of all the groups partaking in the St Blaize Marine Monitoring Forum, where we are in the process of electing a Committee to represent the St Blaize Conservancy contingent, MBYBC, Adventures Edge, Oceans Aware & any other group who wants to be part of this initiative.
What we are trying to form is a body that represents all, where nobody dominates & where equal partners represent their parties. This will be achieved before the end of the month.
We should also receive our sea water monitoring equipment by the end of the month & then a weekend of training will be given by the supplier to our members on the proper use & maintenance of the monitoring equipment.
At this stage we are ready to make up our identification slates for our divers, and by the end of the month everything should be in place to kick off the first Monitoring session, weather permitting.