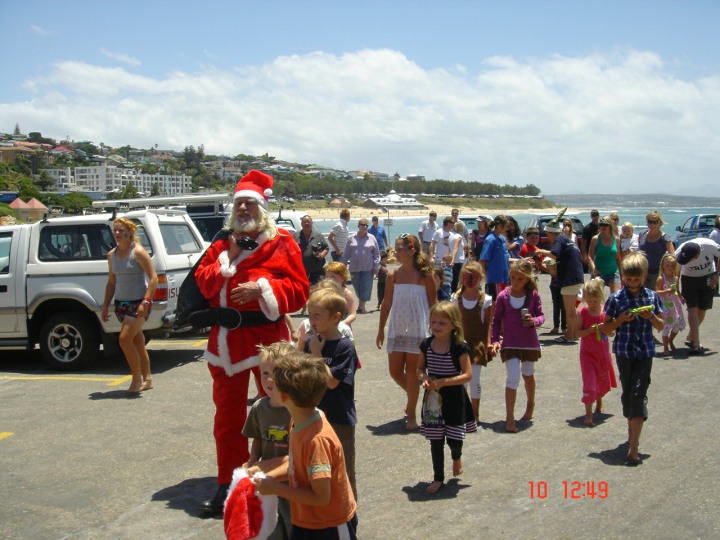 Another wonderful year is rushing to it's end. It has been an eventful year full of life's little surprises. Some good, some bad. At the MBYBC it has been mostly good. I started running the social section in September and have surrounded myself with a great team of committee members. Without these people I simply cannot run the section. They are so special that They deserve to be named. They are Eddie Creed, Carol Brand, Elaine Danhauser, Helen van Tonder, Judy van Rooyen, Madri van den Berg, Belinda von Schutz, Elsa Huber and last but not least my wife Martina. The Wednesday night bingo is run by Audrey and Bob Brookes.
We have built up the Friday night lucky draw and have added a regular R1000 meat draw. The first meat draw was won by Gerhard Prinsloo. We have also started the members draw and this has a cumulative jackpot of R2000.
Ons lede begin in groot getalle klub toe stroom. Daar heers 'n gevoel wan opwinding by die klub en die sosiale seksie het groot planne vir die jaar vorentoe. Ek wil van hierdie geleentheid gebruik maak om dankie te sé aan al die lede vir julle ondersteuning. Sonder julle kan ons nie 'n sukses maak van die sosiale program nie.
Onthou om vroeg te bespreek vir die oujaars aand partytjie By die klub. Bring jou vleisie en vuurmaak goedjies en kom wag die nuwe jaar saam met ons in.