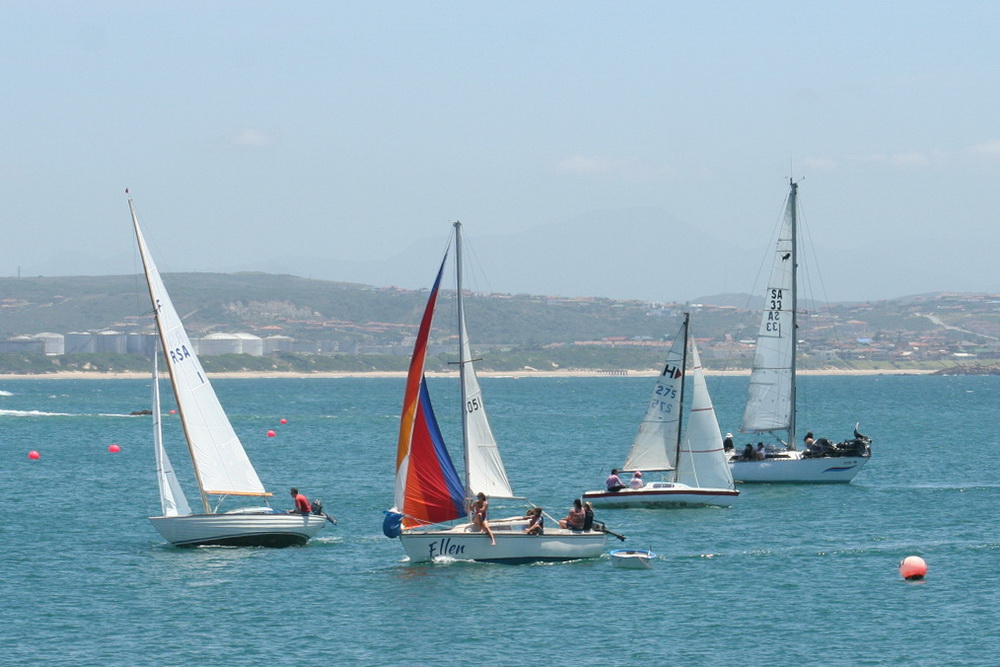 On Sunday 29 November the crew of Parental Guidance set out to sail the ladies race at MBYBC. With dresses, fake boobs and majority of the crew still recovering from the night before the day turned out to be pretty eventful.
We all know bad things tend to happen in 3's. We ran into our first problem as we crossed the starting line and trying to hoist the spinnaker. Our spinnaker halliard unhooked from the head shortly after we completed the hoist. Without a bosons chair we had to improvise and use our spinnaker pole up haul. Cue problem number two, the hook on that halliard unhooked as well. Luckily we had our "woman" of the year on board. Joppie did the honours of climbing up the mast while we were sailing without any safety gear to retrieve the halliards. Unfortunately this had to happen more than once.
Thinking our problems came to an end we got our heads in the game to catch up with the leading boat. As Parental Guidance rounded the island the crew got on the rail, not prepared for what happened next. With a snap and a splash the railing wire broke and Joppie took a plunge. Fortunately the crew was awake and we managed to catch Joppie and bring him back on board safely without any major injuries.
Even with all the problems that occurred we manage to take the lead and maintain that lead throughout the race. We could not have done it without such an amazing crew on board.
Parental Guidance Crew List:
Skipper: Anke
Trimming main: Marc
Trimming jib: Hansie
Trimming spinnaker: Nelia
Pit crew: Maans
Mast halliards: Louis
Foredeck: Joppie
Storywriter: Nelia