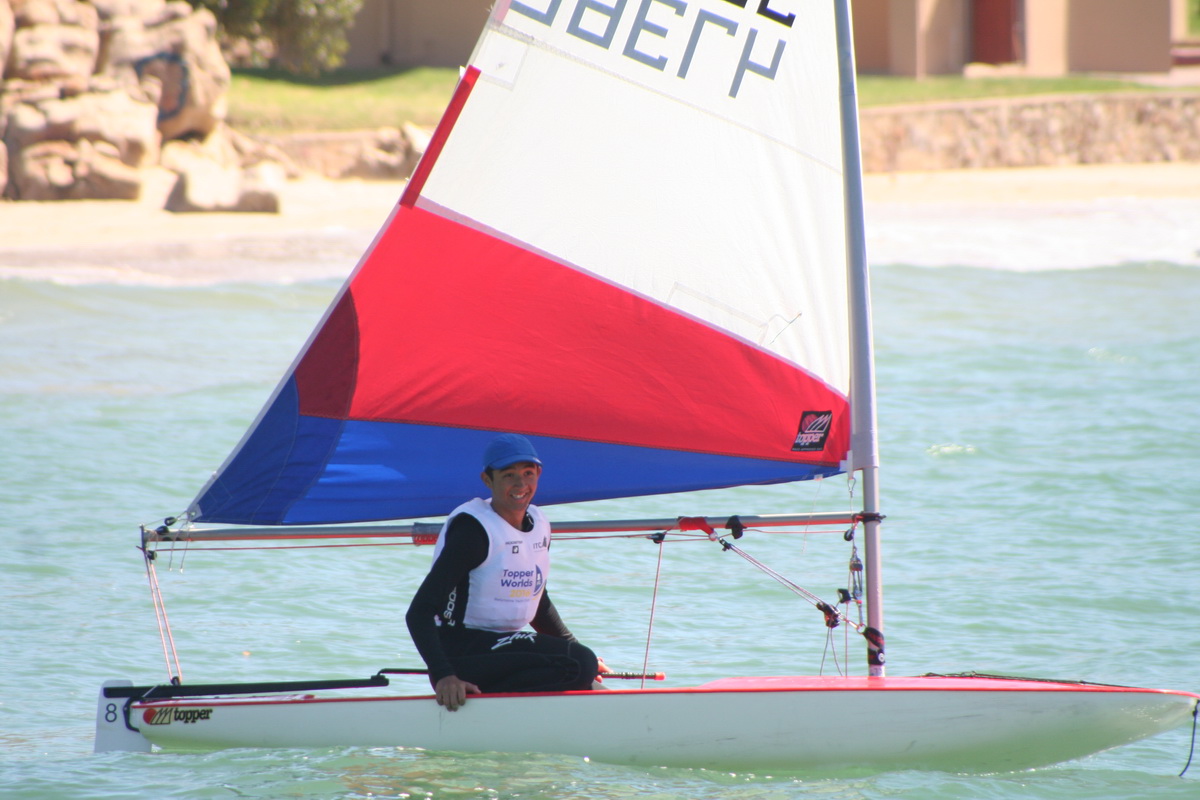 We are very excited to announce that after a stringent selection process, the following students of the Mossel Bay Yacht and Boat Club sailing school have been selected to compete in the Topper World Championship 2018 being hosted by China: Tammy Holden, James Bull, Bradon Kretzman, Waydon Goliath and Shadley Thomas. This event is taking place in China from 11th – 25th August 2018. The selection process took place as a result of our being invited by International Topper Class Association to enter 5 sailors in this event.
As can be expected the cost of taking part in a world event like this is high. We have received some sponsorship toward the event, but a further R12 000 per sailor is necessary to make this possible. We would therefore like to ask you to contribute towards raising the necessary funds for these young sailors. They will also be actively involved in raising funds towards their expenses as we believe it is important for our young people to realise their responsibility in this venture as well.
The Topper is an excellent single-handed dinghy which many sailors use to hone their racing skills. It is a good boat for training because of its robust construction, easy to rig and simple to maintain. The Topper was designed by Ian Proctor in 1977 and has proven to be very popular and is named for the ability to transport it on the roof of a car. The worlds are sailed by 6 Countries with over 200 boats competing.
We are very proud of our sailors and look forward to you partnering with us to make this experience possible for each of them.
Please don't hesitate to contact me with any queries.
Banking details:
Mossel Bay Yacht and Boat Club
First National Bank
Account Number 53080041594
Branch : Mossel Bay 210314
Reference: Worlds
Regards,
Elfie Holden
Mossel Bay Yacht and Boat Club Development Officer