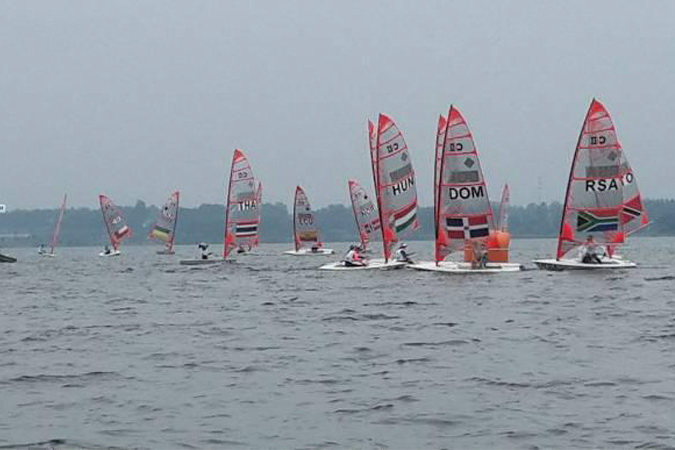 At present there is not much to report on the sailing front. The official opening of the season cruise is to be held on the 14th of September and members are asked to encourage other members and non members to come and join in the fun. The annual sail past will be followed by the usual water balloon fight. We are thinking of having a inshore, spectator friendly "around the cans" race this year. This could perhaps add a new and exiting new facet to our yearly opening cruise.
We also have Megan Robertson taking part in The Summer Youth Olympics being held in China at the moment. Megan is accompanied by Rob Holden, our club president and South African Sailing national high performance coach. Rob and megan are expected back on Sunday the 31st of August.
I also attended a meeting of the SAS South Cape committee that was held in Knysna on Saturday the 23rd of August. It was a meeting focussed on sailing development and transformation. Development focused on club development and transformation went about introducing previously disadvantaged people into sailing. A lot was said concerning  job creation  in sailing.
I hope to see a lot of club members from all our related water sport disciplines on the water on the 14th of September. Come and join in the fun.
Fair winds!     Chris Naudé, Rear Commodore Sailing, MBYBC