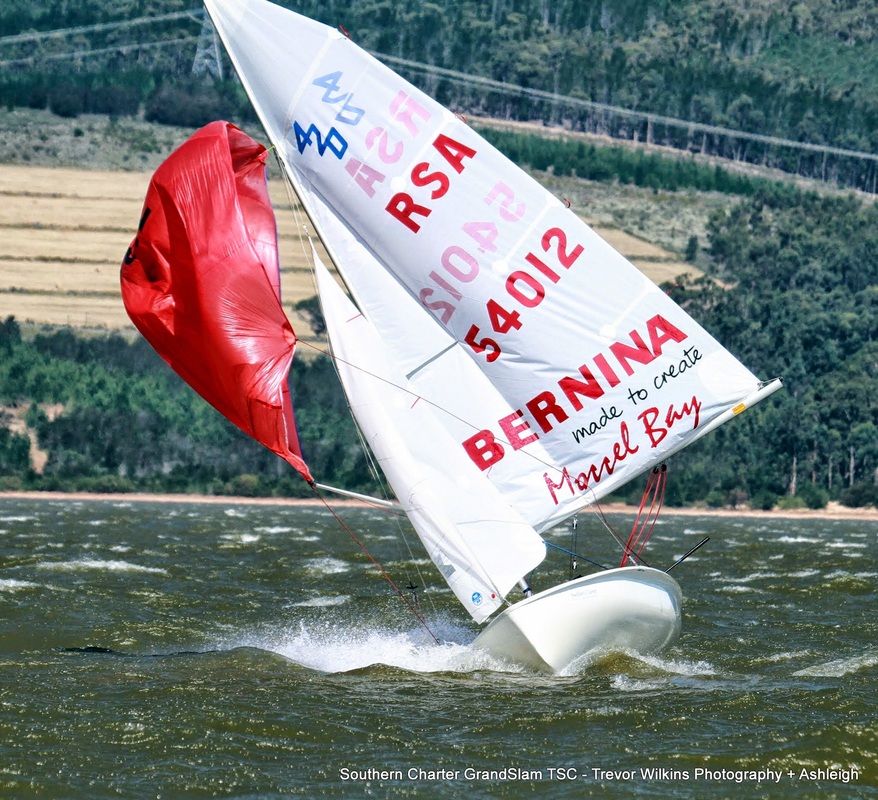 In December a number of sailors took part in the 2nd Southern Charter Grand Slam at Theewaters Kloof Yacht club. Our sailors did very well at this event and a lot of fun was had by all. MBYBC sailors received 2 gold medals, 4 silver and 5 bronze.
Some of our junior sailors went up to the Vaal dam in mid December and took part in the youth Nationals. We also had our first Mossel bay Summer Holiday Series. The series drew disappointing numbers of sailors but a lot of fun was had by the guys who did take part. We held 5 official races and the results were calculated over all of these. We hope to organize this series again this coming December and I'm certain it will become very popular.
Normal club league sailing has been taking place as indicated on the sailing calendar. Our sailors also attended the third Grand Slam event and Tammy and Sanmarie finished fourth in the 29er class, Anke and Lea 5th in the 420 class, Megan fourth in the Laser 4.7 class. In the open fleet Andrew Murdoch second Abigail Sweeney third, fourth were Elandre and Deodorick. In the Topper fleet Mosselbay claimed the first 5 spots. Daleen first, Karlien second, Franco third, Monique fourth and Nico fifth.
This coming weekend we are taking part in the interclub regatta in Knysna and we hope to take as many boats as possible along as we are the defending club champs and hope to clinch it again.
I hope to see you all there.
Fair winds
Chris Naudé
Rear Commodore Sailing