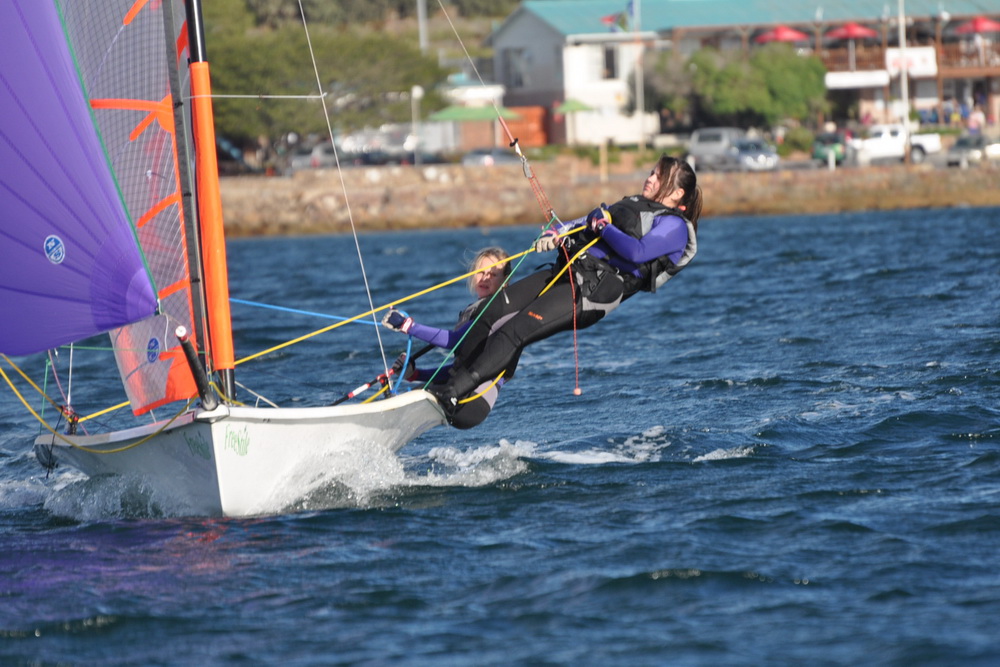 We are in our off season at present and there has not been any club sailing. The sailing school has however resumed lessons after the school holidays. We have approximately eighty children attending sailing classes on a weekly basis.
We held our annual sailing AGM on Thursday the 23rd of July. I was pleasantly surprised at the numbers of members attending. A very good meeting was held and Jean du Plessis was chosen as the next Rear Commodore Sailing for 2015/2016. His committee are as follows: Secretary – Elaine Dannhauser, Keelboat rep – Jamie, Beach boat rep, Ross Murdoch and Elfie Holden responsible for development. I wish Jean and his committee the very best for the next year and I firmly believe that they will do the best they possibly can in the interest of sailing.
We are looking forward to the opening of the new sailing season in the early part of September. We also have the Bart's Bash coming up on the 19thth or 20th of September. Last year we fielded 38 boats. This year I would like to see at least 45 boats on the water.
Daleen Naudé, Karlien van der Bank and Marcell Swart have just returned from sailing in the Topper worlds at Lake Garda, Italy. Marcell and Karlien finished 30th and Marcell 42nd in the silver fleet. Daleen finished 48th but only sailed 2 of the 11 races due to falling ill at the start of the regatta. In the two races she did sail she finished 4th and 6th in a 63 boat fleet. Bad luck Daleen.
Tammy Holden and San-Marie Fourie are in England at present to take part in the UK 29er nationals. From there they go on to Wales to take part in the 29er worlds.
Fair winds
Chris Naudé
Rear Commodore Sailing