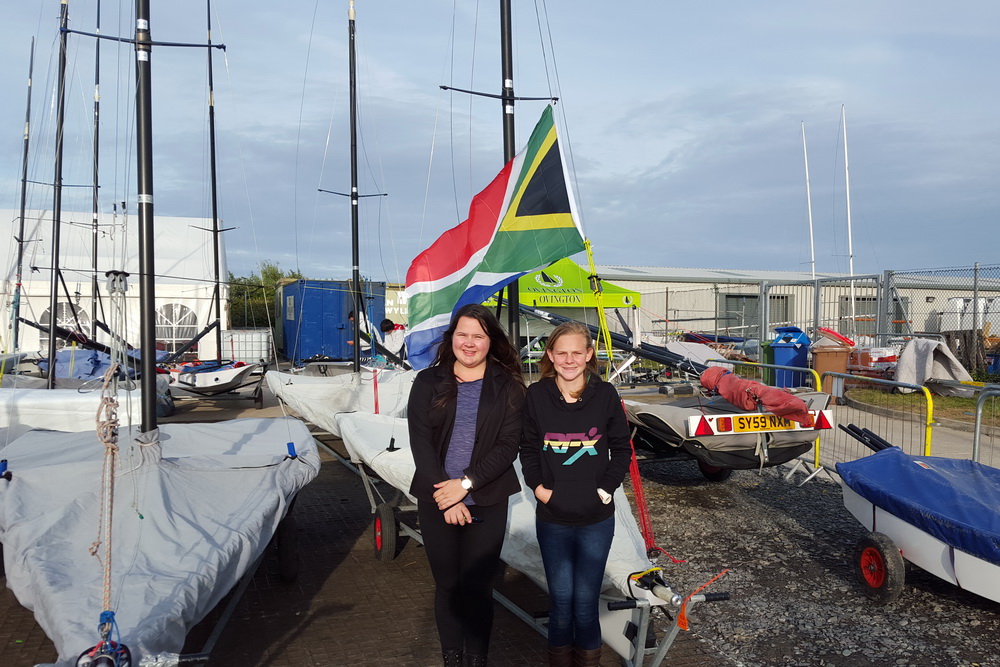 The opening cruise for the 2015/2016 season was held on the Saturday  16/09/2015 and a total of 15 sailboats, paddling and motorboats  participated in the sail past. The salute was taken by the Portnet harbour master and by Jean du Plessis –Rear Commodore Sailing – on behalf the President Rob Holden who was away on business.
A number of club races have been held  and the keelboat section  has participated in a number of events .  Jamie Bacon recently took over this section and his efforts to rekindle the interest in keelboat sailing is recognised.
Congratulations to two local sailors Tammy Holden and Sanmarie Fourie who qualified for the  ISAF youth  world championship  in a selection event at Midmar dam. They will be awarded Protea colours. Anke van Rooyen and Lea Smit also attended unfortunately they did not qualify.
Anke van Rooyen and Lea Smit won the team of the year award for at the Mossel Bay Sport council award evening on Friday.
The Fireball Nationals and Eastern Cape Champs were held at the Wriggleswade  dam near Stutterheim dam  during the weekend of 3/10/ 2015 and two local sailors, Marc von Schutz (skipper) and Joppie Naude came a very credible 3rd overall. Also Abigail Sweeney got a 5th overall in the RS Tera class.
The training section of the club continues with the development work and 95 children of different ages who are currently benefitting  from introductory sessions to advanced  hi- performance training that is offered 5 days a week.