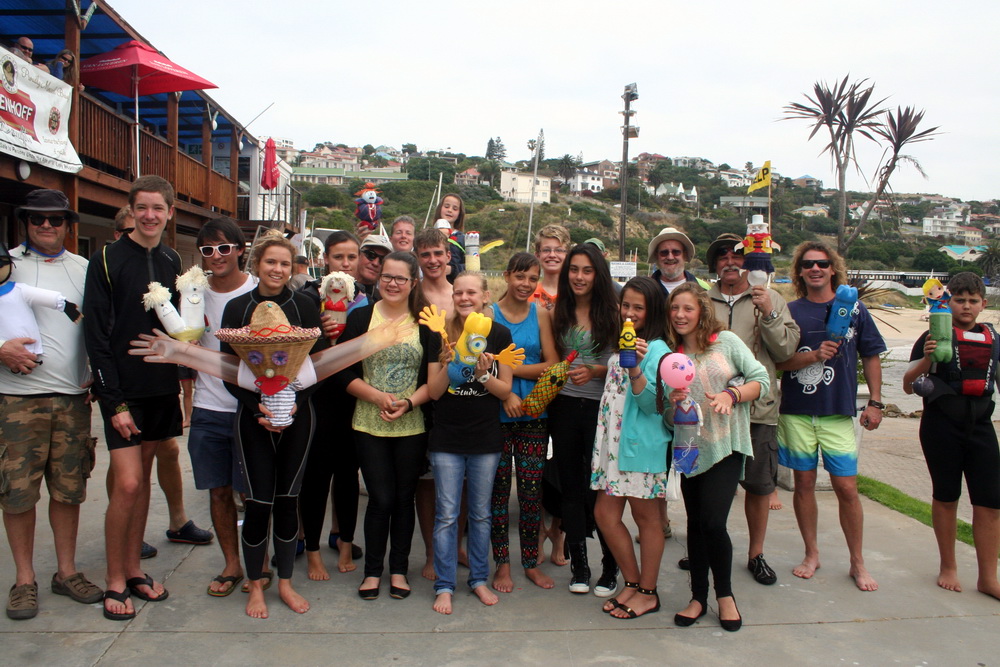 On September the 14th  The official MBYBC opening cruise was held. We had 31 boats of all descriptions take part in the sail past. There was anything from sea kayaks and sailing dinghies to catamarans, keelboats and powerboats. The club was vibrant with members and visitors alike all having a lovely day out. The weather was exceptionally clear and sunny although there was hardly any wind. Sailors had quite a few problems whilst trying to sail past the Commodore who probably still has a painful right arm from holding it up for such a long time.
On the 21st of September we had 37 of our local boats take part in what was probably the biggest regatta ever held. The Bartsbash attracted over 19000 sailors who took part in the same race all over the globe. Seven hundred and sixty eight venues in sixty eight countries ! Wow! This is a new Guinness World Record.  The Bartsbash was organized by the Andrew (Bart) Simpson Foundation to commemorate the tragic accidental death of Andrew Simpson, a keen UK sailor. Andrew Simpson died in a yachting accident. The Bart Simpson Foundation was born to commemorate Andrew and to raise funds for charity as well as create awareness  and to inspire the next generation of sailors. Awareness was certainly created in Mosselbay as we had a lot of boats and sailors going out for the first time in a long time. I certainly hope that these guys will continue taking those boats out in future.  For more information go to www.bartsbash.co,uk
Locally our race was recorded by Mike Keet and Gail Frost. Gail made a 15 minutes video recording of the event and this video and stills are available for just R 10 from Gail. Please feel free to use the following contact form if you are interested in acquiring this.
The 2 minutes summary of Bart's Bash @ MBYBC:
[contact-form-7 id="2031″ title="bartsbash"]
Our club sailing league kicked off on the 27th of September but unfortunately there was no wind and because of this it was very poorly attanmded. On Sunday the 28th we had exactly the opposite conditions with far too much wind and consequently no sailing took place. We are looking forward to a great sailing season and I encourage all our sailors to join in the club league and the other racing that is planned. My thanks to Elfie Holden and her team as well as everybody who has volunteered their assistance. This is a huge undertaking and I urge all members to offer assistance. There are a myriad of tasks that need doing and all assistance will be appreciated.
This coming weekend we are hosting the EC Championships and this regatta forms part of the Southern Charter Grand Slam Series. MBYBC is the first in a range of four venues where this series will be held with the other 3 regattas being held at other venues across the Western Cape during the summer.
Fair winds.
Chris Naudé, Rear Commodore Sailing, MBYBC