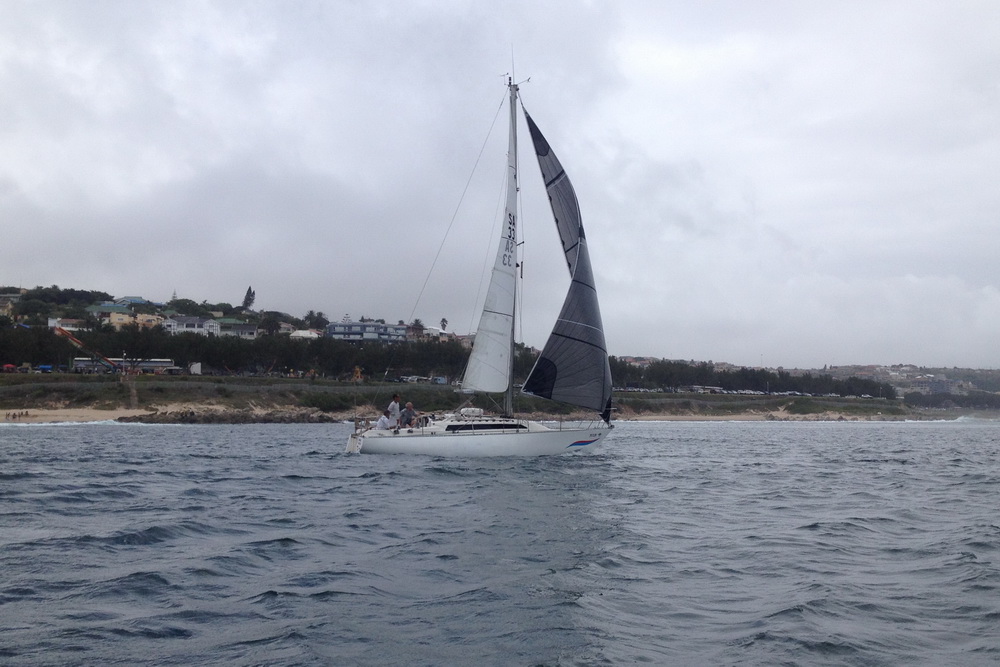 On Sunday 7 February 2016 only four yachts turned up to compete in a round the island race. With winds from 15 knots and pretty gusty, no amount of beer could prepare the crew of Parental Guidance and Therese for the rather interesting race ahead.
Therese realised that new sails is not always the best and with a sweeping declaration from the night before, the "big guy" on Parental Guidance insisted on rigging the boat for the race on Sunday. Normally being the boat to beat the pressure was on. The start sequence was run from Parental Guidance by myself and that was not even an advantage we could have used. Blame it on lack of sleep or even beer but we made a right mess of the start.
While trying to fix the complications we had and having a little scream fest, time flew by making the fleet a little late for the start. Leading the fleet was Julie 3, Therese in second, Parental Guidance in third and Friendship bringing up the rear. Playing a little bit of catch up Parental Guidance had a winning chance again.
Without a spinnaker and with the wind that made the course a little tight Therese had the bigger advantage against us all. First across the line was Parental Guidance with a lap time of 51 min 32 sec, Julie 3 was second just a few minutes after us, Therese in third exactly 8 minutes after PG and Friendship still bringing up the rear.
The overall results had us all surprized and made us realise a few things. In first was our German team on Therese, never to be underestimated. In second place was Parental Guidance with a reminder that we need more chill pills than chilled beer. In third place was Julie 3, always a close competitor and in fourth place is Friendship bringing the fleet home safe.
Click here for the race results.
(Author: Nelia Dannhauser)