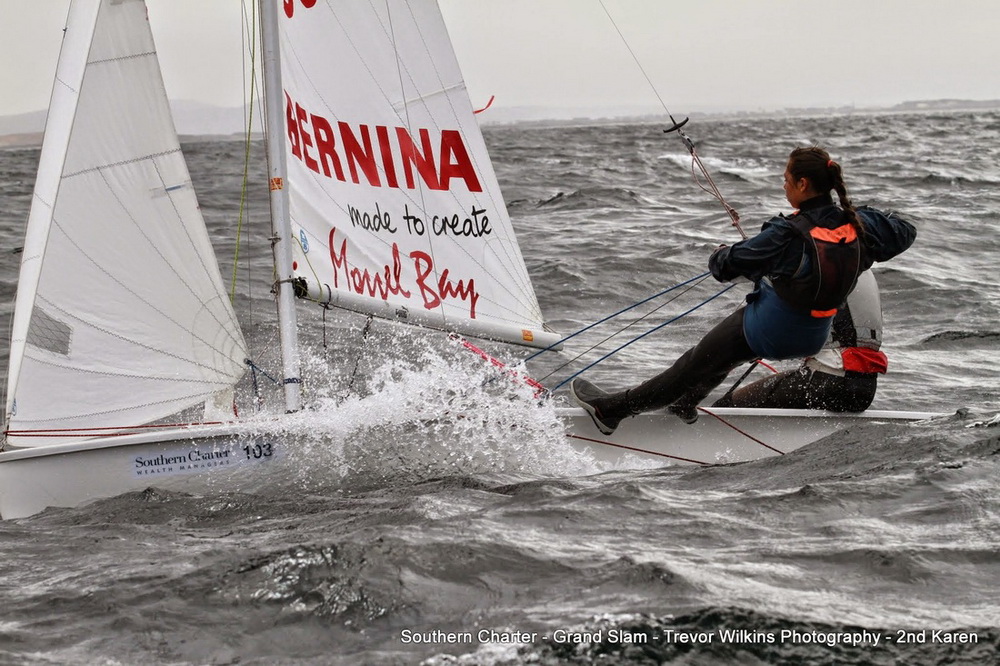 Once again we are approaching winter and sailing has been slowing down as the weather becomes colder. The last regatta that was attended by our sailors was the final Southern Charter Grand Slam that was held at Simonstown in the early part of April. Our sailors encountered heavy wind and rough seas but nevertheless fared quite well. For more information and photo's of this event go to  the Southern Charter website.
Club sailing has been hampered by either too much or too little wind. We will soon be taking our annual winter break until the opening of the new season later this year.
The sailing school is still running smoothly under the direction of Elfie Holden. Elfie reports that the numbers of kids attending is about 10% down due to poor weather conditions but they are still tutoring about 80 kids per week. We also have some of our sailors who are planning on  going to the Topper Worlds in Italy in July. They are Marcel Swart, Karlien van der Bank and Daleen Naudé. Tammy Holden and Sanmarie Fourie are also planning on going to take part in the Brittish open and 29er worlds in Wales. These sailors are in desperate need of more funds and if there is anyone who would like to sponsor them in would be greatly appreciated.
We are also very confident of the chances of four of our sailors being chosen for the Protea Team to represent South Africa in the Youth Worlds to be held in Malaysia In December this year. They are Tammy and Sanmarie sailng a 29er and Anke van Rooyen and Lea Smit sailing a 420. Let us hold thumbs for them and we hoe that all their hard work and training pays off.
Fair winds
Chris Naudé
REAR COMMODORE SAILING
MBYBC